White Hall Public Library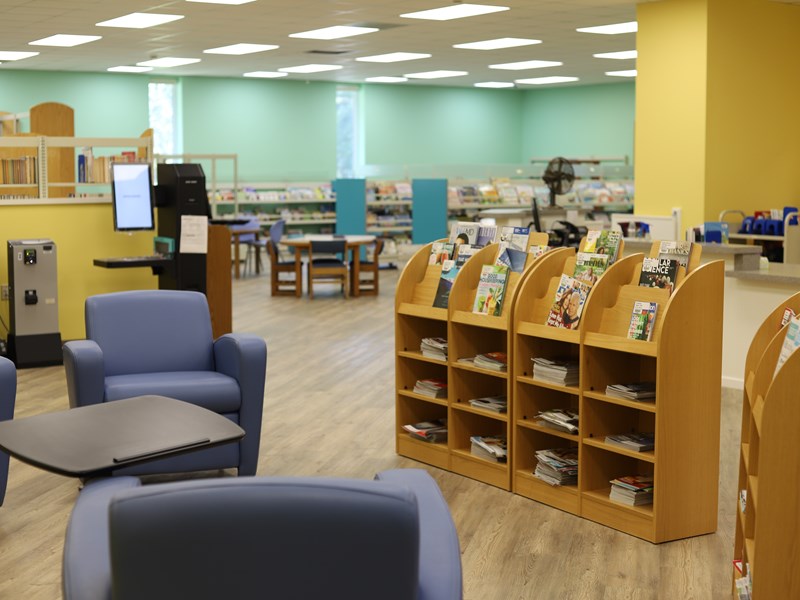 Welcome back to the newly remodeled building!  Come in to browse, check out, use the computers, copy, scan,  fax, meet, and study. 
Amenities
2 four-person study rooms.
1 conference room for up to 24 people with a wireless screen.
Teen area.
8 adult computers, 4 teen computers, 4 children's computers, 1 family computer, 1 preschool AWE computer. Color printer, scanner, and fax.
Free access to WiFi 24/7.
Programs
The library offers programming for all ages including a weekly Toddler Time, weekly after-school storytime for elementary students and tweens, and weekly adult programs. Families can enjoy in-house activities such as an early literacy toys and collaborative play items.
History
The White Hall Library was built in 1979 as a branch of the Pine Bluff/Jefferson County Library System. It was dedicated in 1999 to former library director, Dr. Cora Economos. She was born in Camden, AR, and lived in Jackson, TN before working as the Director of Libraries in Pine Bluff for more than 30 years. Dr. Economos retired in 1989.
The library was enlarged twice and remodeled in 2005 and 2020. It circulates 25,000 items, including books and DVDs, audio books, American Girl doll kits, and technology for children.
300 Anderson Ave
White Hall, AR 71602
Hours
Mon-Thu: 9 am – 6 pm
Friday:       9 am – 4:30 pm
Saturday: 9 am - 2 pm
Sunday:    CLOSED