Carr Memorial Room
Bill Carr (also known as William Arthur Carr) (1909–1966)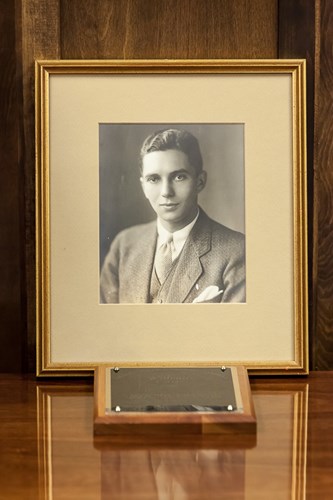 William Arthur (Bill) Carr was the first Arkansan to win two gold medals in the same Olympic games, setting new records for track and field in the 1932 Los Angeles, California, Olympics. At the age of twenty-one, he set an Olympic record of 46.2 seconds in the 400-meter sprint, which stood until 1948, when it was tied. In 1954, he was named to Sports Illustrated's All-Time Olympic Team.
Bill Carr was born in Pine Bluff (Jefferson County) on October 24, 1909, the younger of William L. and Ann Holmes Carr's two sons. In the fall of 1925, Carr entered Pine Bluff High School, searching for an organized team sport that would accept him. At the strained height of 5'6", if that, and an approximate weight of 125 pounds, he was too small for football or basketball. Instead, Carr tried out for the track team. While displaying some remarkable "jumping" skills, he sprained both ankles and was forced to drop out near the end of the season.
The Pine Bluff/Jefferson County Library System is honored to have an area available at the Main Library dedicated to Bill Carr.  Inside the Carr Memorial Room, there are many of Bill Carr's favorite books and portraits. There are also his popular collection of insects, guns, and other memorabilia.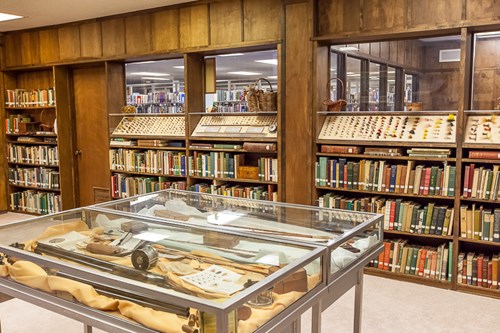 600 South Main St
Pine Bluff, AR 71601