Employment Opportunities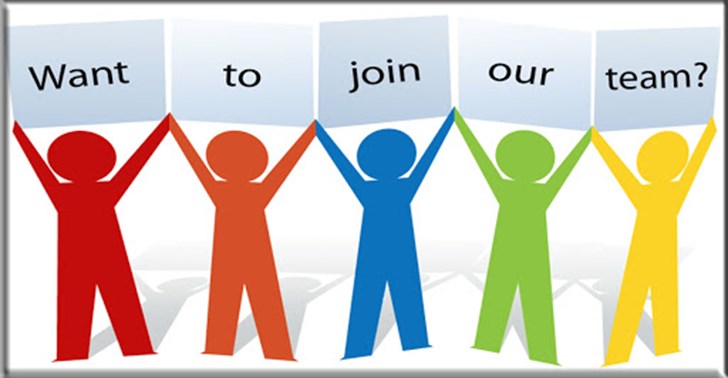 Our application is designed to obtain relevant information about an applicant's skills, knowledge and abilities as they relate to specific job requirements. Individuals must submit an application form for each position at the circulation desk at any of our libraries. Additional information is welcome in the form of resumes or other attachments.
Selection Process
After the closing date on the position announcement, all applications submitted by the closing deadline are screened to determine the most qualified candidates. These candidates will be contacted for an interview. Due to the large number of applications normally received, it is not possible to interview every qualified applicant. We understand that it can be frustrating for those who do not receive an interview. However, each applicant has the opportunity to submit all appropriate written information with the application.
Interviews
Interviews with the Library Director are scheduled to give selected applicants the opportunity to personally present their abilities and experience.
Final Selection
Those applicants who apply for a specific, open position will be informed by mail or by phone call after a selection has been made. Applicants are welcome to call to inquire on the status of any open position.
Assistance
Applicants who would like assistance in seeking employment may want to use the resources of the Pine Bluff/Jefferson County Library System. The Main Library and branches have information on job search strategies, resume preparation and interview techniques. A great deal of background information on local and national employers is also available.
For more information:
Job Opportunities: 
The Board of Trustees of the Pine Bluff Jefferson County Library System seeks a Library Director that is energetic, innovative, and public service oriented with technological library skills. The Library Director is the administrative head for all functions of the library. This is a full-time executive exempt position.
Under the policy guidance of the Board, the Library Director performs professional and administrative duties in planning, developing, implementing, and directing public library services to the people of Jefferson County. The Library Director is expected to exercise initiative, professional expertise and ensures effective internal communications for employee input, morale, and productivity.
Responsibilities
Develop and implement policy and procedures
Budgeting and Finance
Fundraising
Grant writing
Community outreach
Knowledge of current innovative library technology
Project management
Fiscal responsibilities
Marketing
Qualifications
Master of Science Library Degree or Master of Library & Information Science Degree from and ALA-accredited institution, Public Library Experience and Knowledge of Microsoft office.
Interested applicants, please send a cover letter addressing your experience, a resume, an unofficial copy of your MLS or MLIS transcript and (3) references to:  pbjcapplications@gmail.com
Salary
This is an exempt, full-time position. Salary is commensurate with experience and qualifications.
This position description is not, nor is it intended to be, a complete statement of all duties, functions, and responsibilities that comprise this position
Deadline: July 15, 2021 
600 South Main St
Pine Bluff, AR 71601