TumbleBookLibrary

The Pine Bluff/Jefferson County Public Library has a subscription to TumbleBookLibrary, and your family can access it from home through August 1!  It's unlimited, and it's FREE for you to use from home!
TumbleBookLibrary is an online collection of e-books for children.  They are a great way to encourage tech-savvy kids to enjoy reading!
There are over 250 animated, talking picture books! The site also features Spanish and French books, read-along chapter books, non-fiction books, and exciting games and puzzles!
We hope that you will get the chance to check out the collections with your child(ren)! 
Here is all the information you will need to login to the collection: www.TumblebookLibrary.com - Username: jeffersoncountylibrary - Password:  trial
or click on the link above.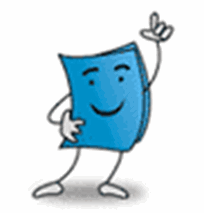 You can use your computer, tablet, or mobile phone! All you need is an internet connection. There are no downloads: books are streamed right to your device at the click of a button.
Happy Tumbling, Everyone!
200 E. 8th Avenue
Pine Bluff, AR 71601